ETEK Electric EV Charger obtained the first BVPM Safety certificate in China's charging pile industry in 2022
Publish Time:
Author: ETEK Electric
Visit: 61
With the strategy of tackling climate change and promoting green and sustainable development in recent years, the new energy vehicle industry has risen rapidly in recent years, and various brands of new energy vehicles have emerged in the market. According to JPMorgan's forecast, by 2025, new energy vehicles will account for 30% of all car sales in the world. With the increasing sales of new energy vehicles, the demand for supporting facilities is also expanding, among which the demand for private charging piles is more prominent. Countries around the world have also issued their own charging pile laws to regulate charging pile products. For example, in December 2021, the UK announced the 2021 Electric Vehicle (Smart Charging Points) Regulations, which mandated that private individuals who sell or install in the UK Electric vehicle charging points must be smart and meet minimum equipment requirements.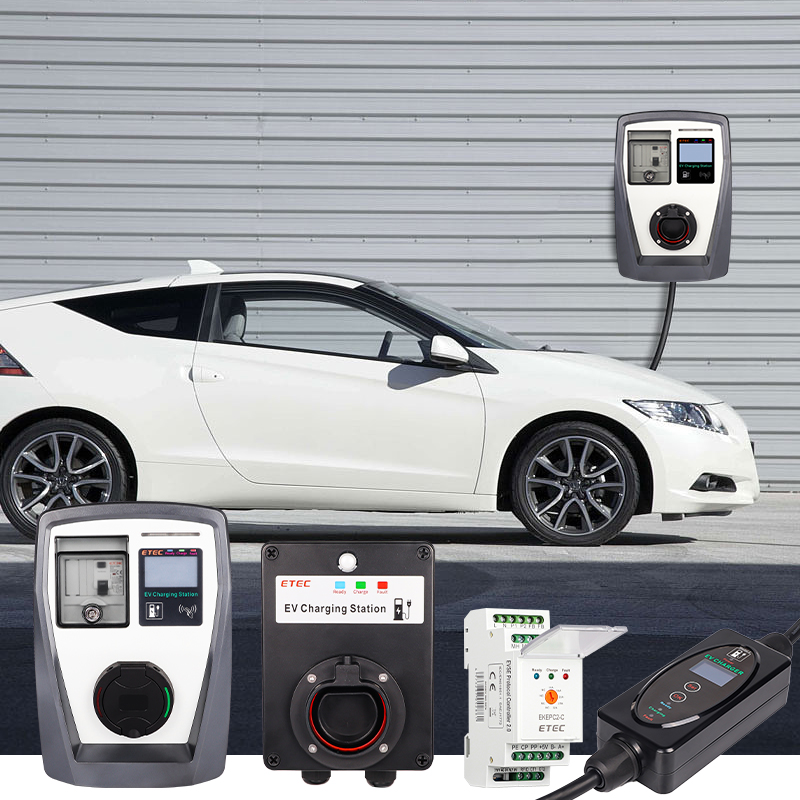 In this context, ETEK Electric has launched EKEC1, EKEC4, two types European standard Mode 3 EV Charger suitable for residential houses, companies and small toll parking lots, and EKEC2 Mode 2 portable EV charger to solve the problem of electric vehicles. It is difficult for users to charge when they travel outdoors.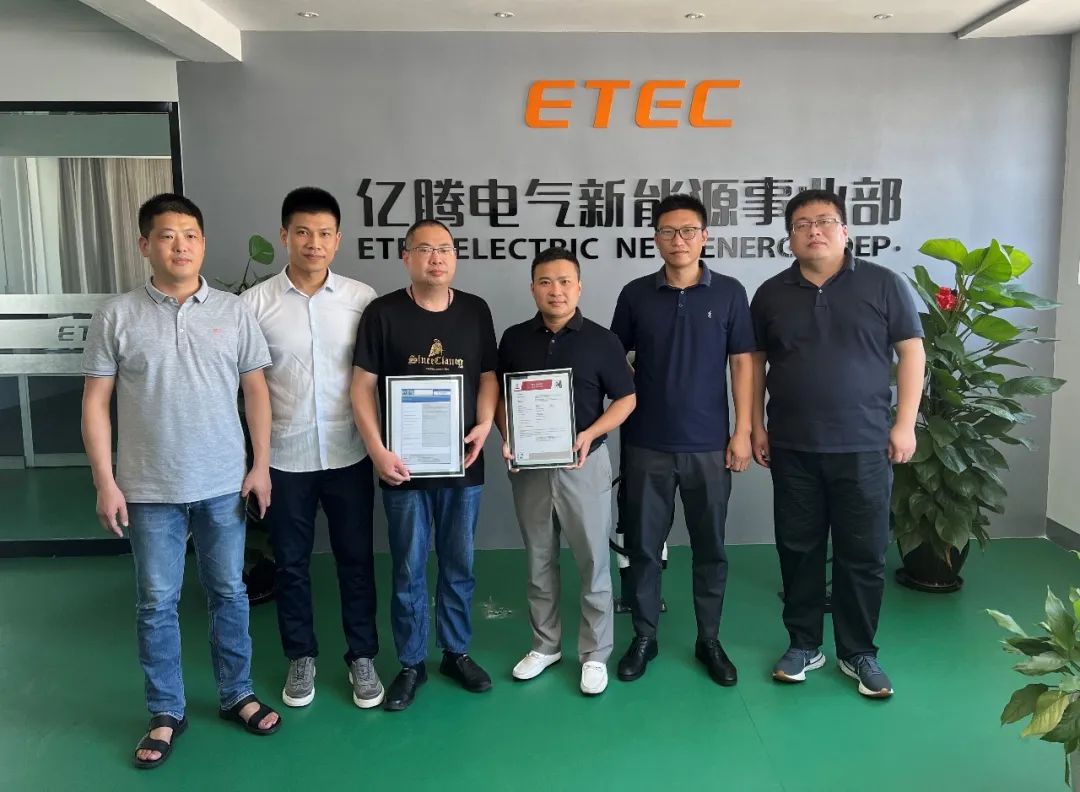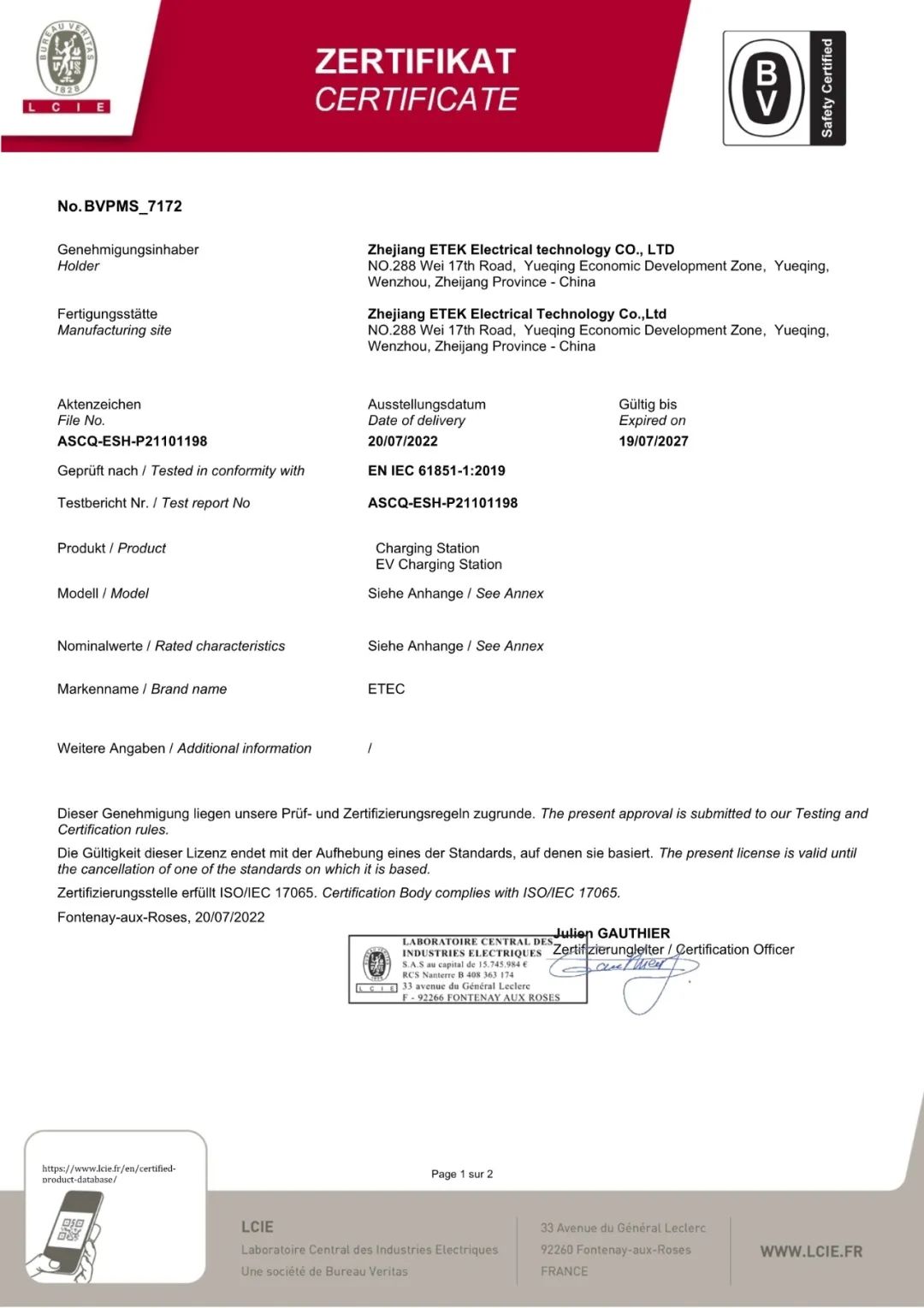 On August 8, 2022, Bureau Veritas (A third-party testing organization for one-stop testing and certification services) issued the first BV Mark (BVPM Safety) certificate in China's charging pile industry to ETEK Electric, which fully proves that ETEK Electric The safety and reliability of electric charging pile products have been verified and recognized by professional institutions, and also provided impetus for the development of ETEK Electric's new energy business.

In the future, ETEK Electric will continue to work on the road of green energy, provide safe, reliable and convenient charging products for the majority of new energy vehicle users, and provide systematic product supporting solutions for the majority of charging pile manufacturers.

Welcome to consult.